HALONG BAY WEATHER IN AUGUST
Last year, Halong Bay welcomed 5.5 million tourists from overseas and domestic, making it the most popular destination in the Gulf of Tonkin. Halong Bay is becoming increasingly popular, as more and more tourists put this destination at the top of their travel list. Getting started on your vacation plan, it is important to research on the weather first.

Is August a good time to go to Halong Bay?

Vietnam's climate is strongly influenced by the monsoon. In general, the weather in Vietnam differs between the North and the South. The South of Vietnam is dictated by only two seasons: wet and dry seasons, while the northern region has four distinct seasons.

August is the last month of summer in Halong Bay with increasing temperature and also heavier rainfall. As a matter of fact, visitors might experience occasional storms and typhoons in August. However, there's no need to raise the alarm.

Rainfall and Temperature

Fortunately, the weather is much more gentle than July because the temperature won't reach 40°C anymore. August has an average temperature of 30°C with vivid sunlight. With temperature like this, outdoor activities like swimming and kayaking are more appealing than ever.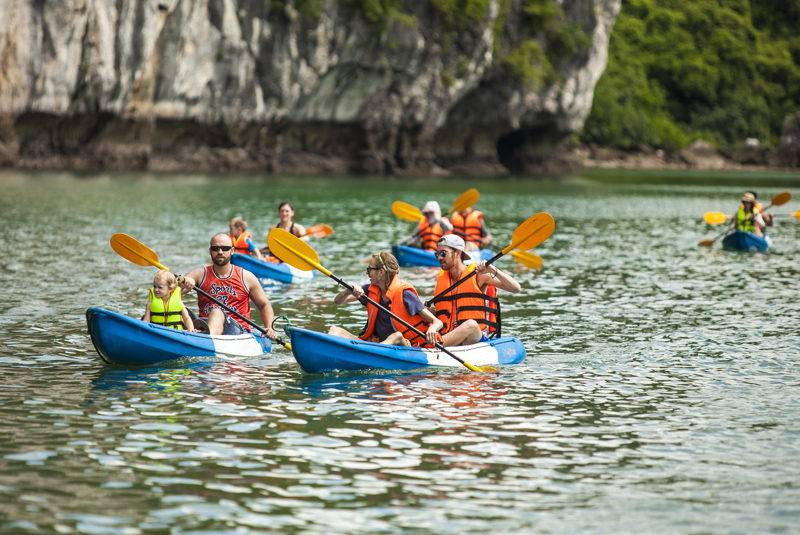 During this season, the tropical downpour generally arrives in the afternoon. However, it's still sunny and warm in the morning, so you can make the most of your time in Halong Bay if starting the day early.

In 2017, rainfall has been recorded at approximately 323mm over an average of 18 days, making August the dampest month. This month has a high chance of storms and cloudy days so tourists need to look out for typhoons as well.

Humidity

Summer in Halong Bay brings heats and humidity. The humidity level will be very high in August, at the highest levels of the year with 80%.
In late August, the downpour will occur more frequently but it should help cool down the hot and humid conditions.

Sea Temperature

In the summer, swimming is undoubtedly one of the favorite activities that everyone choose to escape the heat and refresh. Since the weather is humid and hot, the average sea temperature in August is rather warm: 27°C, so it should be comfortable to swim in.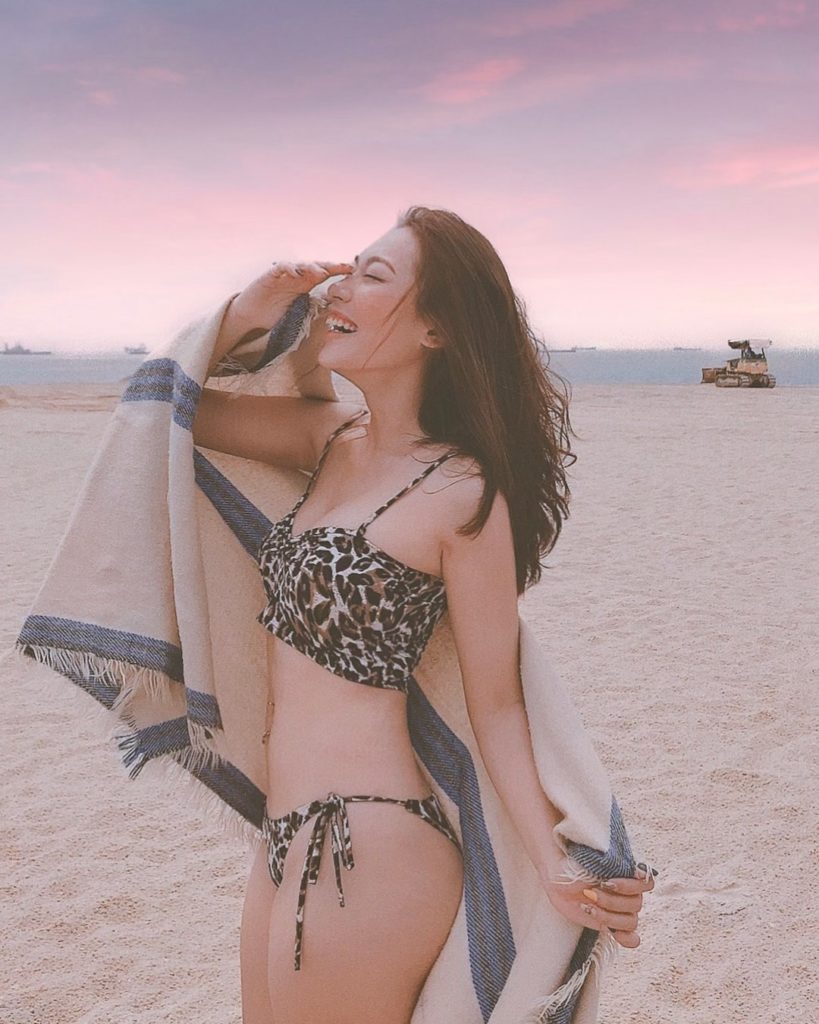 Halong Bay has gorgeous beaches for swimming, such as Tuan Chau Beach, Ti Top Beach, and Ba Trai Dao Beach. These charming beaches are covered with white sand and emerald green water. It's a great place for tourists to enjoy the cool water, however, rains and storms are expected. But don't worry, cruise staffs will notify you whether or not it is safe to swim.
What to do in Halong Bay during August?

The special things about Halong Bay that attract millions of travelers each year are the pristine green water, karst mountain landscape, and limestone pillars.
It's probably the ideal place for outdoor activities like kayaking, caving, and trekking. Indeed with this temperature, tourists should carry water with them if they set out for any outdoor activities including exploring caves or kayaking.

If you are looking for the best cruise to travel with, you might want to take a look at Bhaya Legend. It is a fantastic getaway from the busy city life and the heat. The cruise brings tourists to Thien Canh Son Cave, one of the most beautiful caves in Halong Bay. Additionally, you have a chance to get closer to Vietnam's culture by getting to know villagers in the fishing villages.
What to do in case of bad weather?

If a typhoon is expected to happen before you depart from Hanoi, then the cruise shall be canceled and you will get your fare refunded.

Another option to enjoy the beauty of the Gulf of Tonkin is to pick The Au Co. This elegant cruise is not only for relaxing under the sun but also enjoying other activities as well. In case of rain, you can learn how to make traditional Vietnamese food, tea ceremony, and learn fruit carving on board.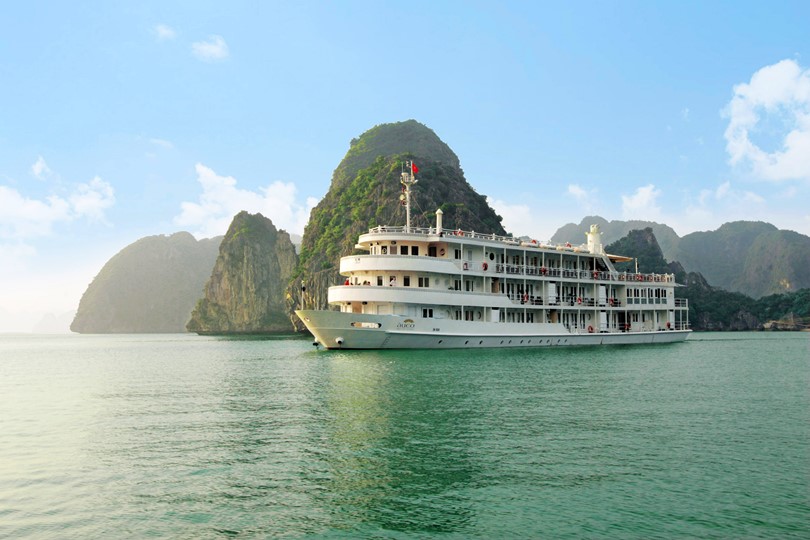 Weather is constantly changing and difficult to predict sometimes. Raining is so common in a tropical country and you should not let it ruin your holiday, keep a positive mindset and appreciate it. After all, you will get to experience the real culture of Vietnam.